Introduction
A modern valuation management solution is of utmost importance for lenders in today's fast-paced and dynamic lending landscape. Such a solution must provide a streamlined and efficient process, empower lenders with the necessary insights, and facilitate compliance with regulatory requirements.
Flagstar Bank, one of the nation's largest lenders, recognized the vital role of appraisals in their operations but faced difficulties in managing the process efficiently. By partnering with ValueLink, Flagstar could modernize appraisals holistically with improved turnaround times, efficiency, and lower cost per appraisal.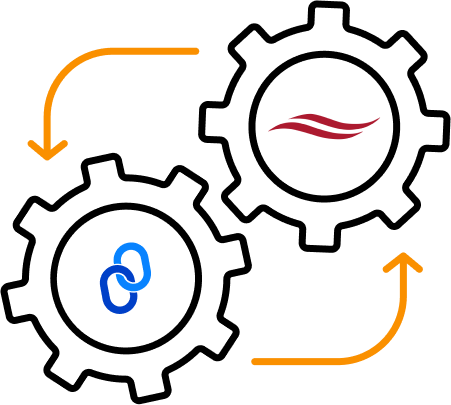 Enhancing Efficiency and Productivity: Flagstar's Decision to Choose ValueLink
Flagstar's selection of ValueLink as their appraisal management solution was driven by several key factors. Firstly, ValueLink demonstrated expertise and a willingness to understand Flagstar's specific appraisal management needs, resulting in a customized solution that aligned perfectly with their processes. This collaborative effort ensured a streamlined and efficient journey toward enhanced productivity.
ValueLink's seamless integration enabled Flagstar's proprietary loan origination system (LOS) with its appraisal management system, eliminating manual data entry and reducing errors or delays. This consolidated approach allowed Flagstar to manage Wholesale, Retail, and Correspondence orders all within a single platform, bringing unprecedented convenience and efficiency to their appraisal process.
In addition, ValueLink's expansive network connected Flagstar with numerous Appraisal Management Companies (AMCs) and thousands of appraisers, expanding their sourcing options and ensuring timely and accurate appraisals for their clients. This network provided Flagstar with flexibility and a direct connection to AMCs and individual appraisers, further enhancing their appraisal capabilities.
The partnership between Flagstar and ValueLink proved to be a resounding success; ValueLink's solution addressed Flagstar's existing appraisal management challenges and propelled them forward with advanced technology and unmatched efficiency.
As a testament to their success, Flagstar transitioned 100% of their appraisal management operations to the ValueLink platform. This migration resolved their challenges and positioned Flagstar as an industry leader, leveraging technology to streamline appraisal processes. In this tale of perseverance and innovation, Flagstar Bank and ValueLink forged a partnership that resolved immediate hurdles while unlocking new avenues of growth and success.
Our commitment to excellence showcased the transformative power of embracing modern solutions in the mortgage industry, forever revolutionizing the way Flagstar manages their appraisal process. Flagstar Bank and ValueLink have set a new standard in efficient and reliable appraisal management, inspiring the industry to embrace innovation and drive greater success.
Take the First Step Towards Efficiency with ValueLink
Ready to streamline your appraisal process and improve efficiency? Request a demo of our latest technology that can streamline your appraisal process, bring efficiency, and integrate with your own loan origination system. Contact us today to learn more!