Reviewing each vendor and assigning orders manually is a time-consuming task, which restricts the number of orders an appraisal management company can assign in a day – eventually pushing the closing dates out. To help AMCs efficiently assign orders manually, ValueLink has introduced an efficient way to review, select, and assign orders on a single screen called "Map View"
The Map View by ValueLink enables the assigner to view all vendors available for an order by proximity to the subject property, gauge performance statistics, certifications, and license verification while assigning an order. The vendor detail box further enables you to assign an order then and there, so you don't have to switch screens.
Vendor Categorization
Vendor categorization has become easier with the Map View screen, you can differentiate and easily identify the vendors missing information, expired licenses, and zip code coverage.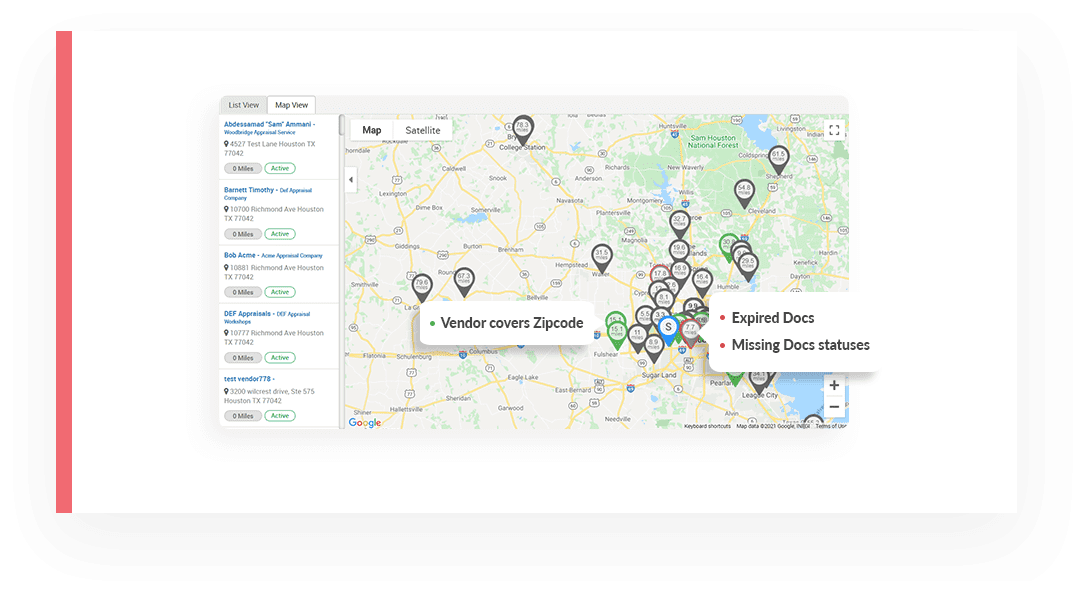 Filters
When assigning an order there are multiple factors to be considered, based on those factors you can apply multiple filters that reflect a focused view of the vendors, by limiting the visibility of the appraisers in the map view based on clients, distance, and coverage area.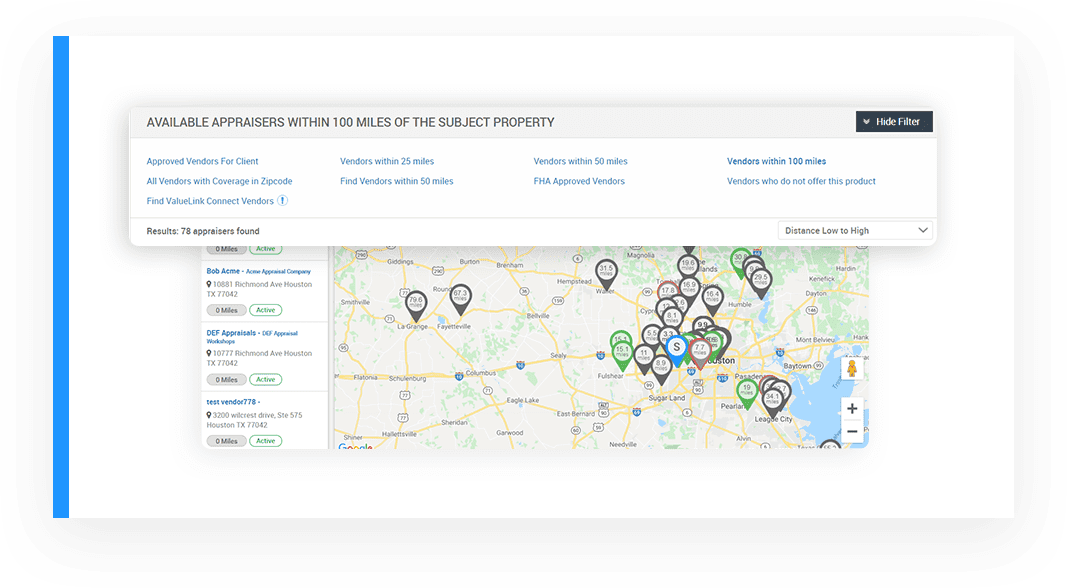 Driving Directions
Get vendor driving directions on the Map View screen, you can see up to 100 appraisers on your map and assign the most efficient one who can easily reach the property.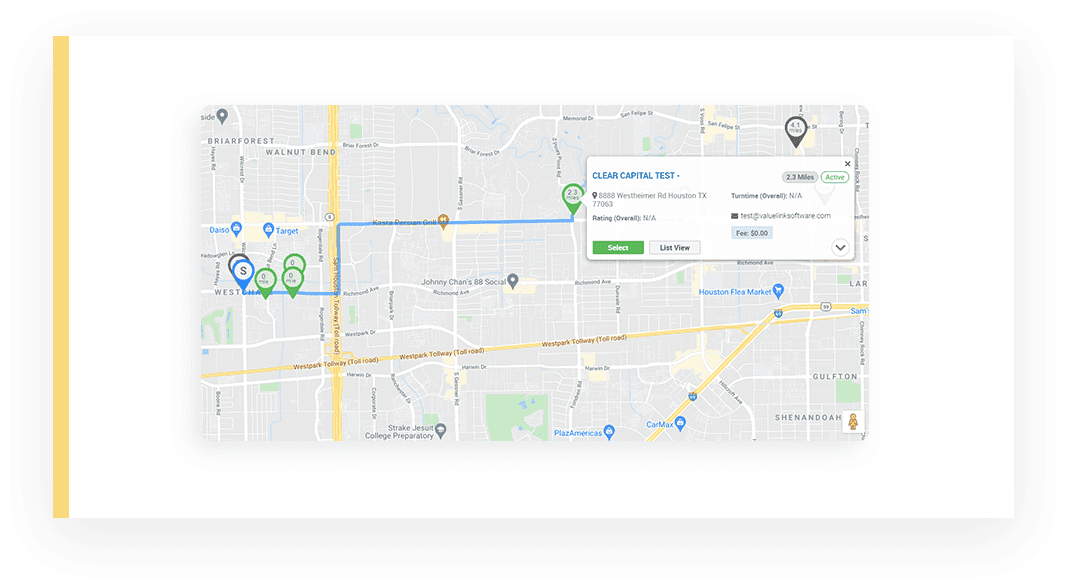 Vendor Details
While finalizing the order on the Map View screen you get to see all the vendor information, appraiser fee and certifications on the vendors icon. The detailed view saves time as you no longer have to switch between screens before assigning an order.