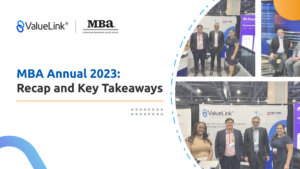 Explore the highlights of MBA Annual 2023, where mortgage industry leaders emphasize customer experience and the future of technology.
In a recent conversation with Dalila Ramos on Taco tuesday, ValueLink's own Raveen Phifer discussed the latest tools and innovations in mortgage technology and appraisal. One of the key takeaways from their discussion was the importance of modernizing the appraisal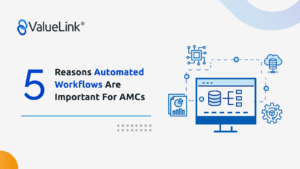 In today's fast-paced business environment, the importance of automation and organized workflows cannot be overstated for Appraisal Management Companies. With 76% of businesses using automation for standardizing or automating daily workflow adapting to automation can lead to many benefits for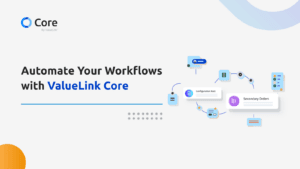 Appraisal management companies deal with some of the most overly complex tasks. Outdated processes & technologies add unnecessary hurdles that result in manual entries and high turnaround times.  ValueLink Core enables AMCs to streamline their appraisal processes by automatically assigning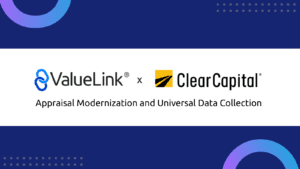 The need to adopt innovative solutions cannot be overstated for Lenders and AMCs, and one such solution is the modernization of appraisals in the loan origination process. Appraisal modernization aims to enhance appraisers' productivity by eliminating the need to collect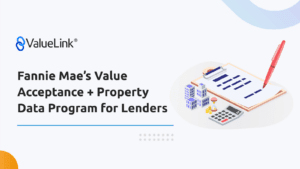 In today's fast-paced world, lenders need to stay competitive by embracing innovative solutions. Appraisal modernization is an essential aspect of the loan origination process that can make a world of difference. With the Value Acceptance + Property Data program, Fannie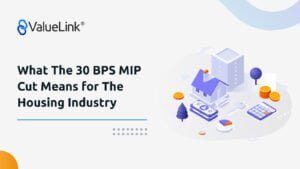 The mortgage industry breathed a sigh of relief as The Federal Housing Administration (FHA) recently announced a 30 basis point reduction in its annual Mortgage Insurance Premium (MIP) rates. This reduction is expected to save homebuyers an average of $900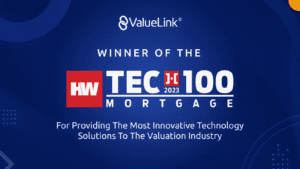 ValueLink Software, a leading provider of innovative solutions for the real estate valuation process, has been recognized as one of the 2023 HousingWire TECH100 Mortgage Honorees. The TECH100 program is an annual list of the most impactful and innovative companies in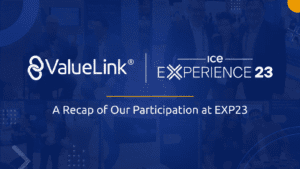 At ValueLink, our relationship with our customers and partners is key for us. We always make sure to keep them informed of our latest products and services. That's why we were thrilled to participate in ICE Experience 2023 at Wynn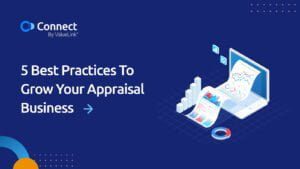 The mortgage industry has undergone significant changes, particularly in its increased utilization of technology. These changes were prompted by the restrictions imposed during the pandemic, and the order volume for property valuation spiked. The imposed restrictions and SOPs created many hurdles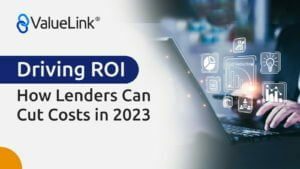 The mortgage industry is entering a new era. With the pandemic refinance boom coming to an end and homebuyers facing the aftermath of a rate spike, the focus has shifted towards the purchase market, which offers ample opportunities for lenders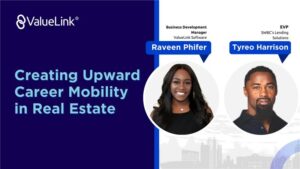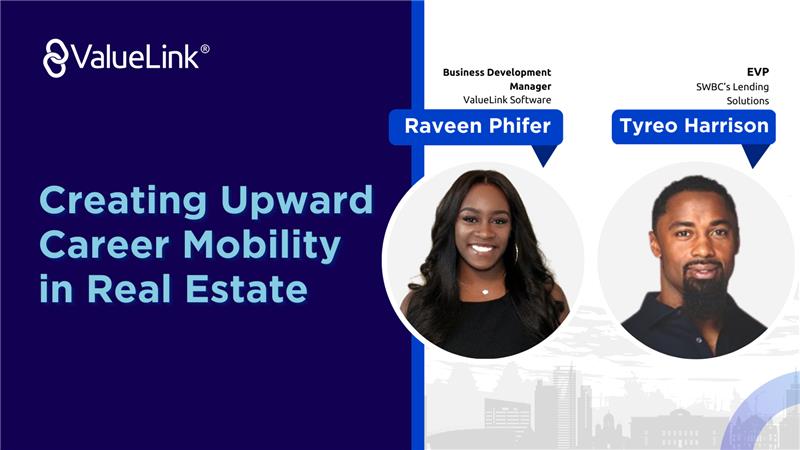 Raveen Phifer sat down with Tyreo Harrison, EVP of Lending and Insurance Solutions, to share her journey in the housing industry.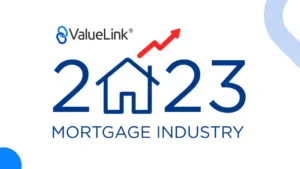 Appraisal modernization has been under the spotlight recently, as technology has made it possible to streamline and improve valuations. In 2023, we will likely see continued progress as the industry looks for better ways to make the process more efficient,
Automate Your Valuation Management Process