With the release of ValueLink Core 10.1.6, we continue to innovate and add new functionality to the ValueLink appraisal management platform that are designed to give your more control over the appraisal process. Some of the highlights of this release are listed below: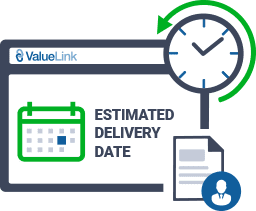 Client management
Improve customer satisfaction by defining order turn times at the client and wholesale lender levels. This enables you to meet client Service Level Agreements as per your client's requirements.
To further improve compliance, we have added the 'Intent to Proceed' functionality which requires the client user to provide an acknowledgement, certifying that the borrower has provided the intent to proceed for the order.
Our team has also made improvements for orders received from integrated systems and you can now choose whether the due date and fee in ValueLink or the Integrated System should be used when the order is created.
Vendor Management
Identify your best-performing appraisers with the Vendor Performance Comparison Report. The new report lets you see a side-by-side performance analysis of every vendor that has performed work for you within a certain timeframe .
The new release also gives you full control over vendor email alerts that get sent out to appraisers through the system. You can now configure individual email alerts on an appraiser's profile and turn them on or off with a few clicks.
You now have the ability to import Vendor Score, Order Capacity & Offer Capacity in a few simple steps. These statistics can then be used by the system's automatic assignment engine to assign orders to the relevant vendors.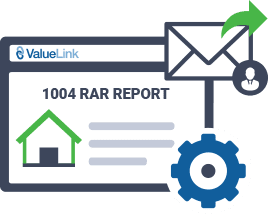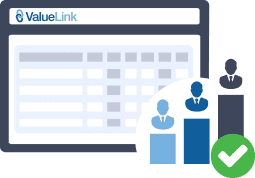 Order Management
You now have more control over the automatic order assignment functionality as you can now define statuses for which auto assignment will not trigger. This enables you to ensure that all conditions are met before the order is auto assigned to a vendor.
Any older versions of SSR Reports are now automatically saved to the supporting documents section of each order and can be referred to see improvements in the report quality with subsequent report submissions.
You now have the ability to choose which system generated comments are automatically marked as read. This can significantly reduce the number of comments that users current have to mark as READ.
QC and Review
We have introduced 5 new bracketing rules in our CrossCheck automated review product which check if the subject's attribute (value) is within a range (determined by Comps' highest & lowest value).
Major improvements have been made to the text search rules in CrossCheck and it can now perform text search in all sections of the report.
Improvements have also been done to our integration with the RealView automated review product and gives reviewers better control over adding their comments and requesting revisions from appraisers.
The release has many new functionality, improvements and bug fixes which have been done on our customers' feedback. If you have any questions about the latest release, please feel free to reach out to our support team at support@valuelinksoftware.com.